Contact Us
Contact us form
Live chat
Urth lens mount adapters are made from premium materials and are guaranteed for life. Our consciously designed mirrorless lens adapters and dslr lens adapters are made for the world's best cameras and lenses. Our low-impact designs offer professional quality at an affordable price. Our lens mount adapters allow you to use third-party and vintage lenses with your camera. Expand your lens options and explore your creativity with our premium lens mount adapters. Made from hardened magnalium, our lens adapters provide a snug fit and easy mounting so you can quickly and easily change lenses. Each adapter plants 5 trees so future generations can enjoy nature as much as we do now. Read more Read less
Urth lens mount adapters are made from premium materials and are guaranteed ... Read more Read less
Urth lens mount adapters are made from premium materials and are guaranteed for life. Our consciously designed mirrorless lens adapters and dslr lens adapters are made for the world's best cameras and lenses. Our low-impact designs offer professional quality at an affordable price. Our lens mount adapters allow you to use third-party ... Read more Read less
What is a lens mount adapter?
A lens adapter allows you to attach a different brand of lens to your camera body, letting you use an otherwise incompatible lens with your camera.
How do I find the right lens adapter for my lens and camera?
Find your lens mount and your camera mount.
Identifying your lens mount
The easiest way to find and confirm your lens mount is to know the mount of the camera it was used on originally. A quick internet search of the camera model followed by lens mount is a sure way to confirm what lens mount you need. For example if you have an old Nikon lens and you know it was used on a Nikon FM2, you can easily find that the lens has a Nikon F-mount. This is particularly useful for lenses that are made for different mounts i.e Sigma and Tamron bring out the same lens with different mounts including EF, F, E so knowing the camera the lens was used on is a good shortcut.
If you have an old second hand lens and you are unsure of the camera it was made for, take all the known details of the lens and search the web.
Identifying your camera mount
A quick internet search of the camera model followed by lens mount is the quickest way to confirm your camera's lens mount. E.g. If you have a Sony A7r, a quick search shows it has a Sony E-mount.
Why buy a lens mount adapter?
To utilise quality old lenses with your new camera, or match a different make of lens to your camera.
There are countless creative experiments to be explored by mixing different brands of lenses with your camera body. Lens adapters can also help your existing collection of lenses go further with any new cameras you collect. So you can invest in a new camera and make the most of your favourite lenses.
How do you use a lens mount adapter?
Attach your lens to the adapter, and then your adapter to your camera body. Put all settings on your lens and camera into manual mode, and select 'shoot without lens' in your camera settings.
Attach the lens to the female end of your lens adapter by aligning the red dots located at the rear of the lens with the one at the edge of the adapter ring. Screw in your lens until it clicks or is fastened securely and be sure not to over tighten. Then insert the male end of the adapter to the camera body, by aligning the red dots of your adapter ring and camera body and rotating the adapter until you hear a click – usually in a clockwise direction. Be sure to check everything is firmly attached before picking up the camera to start shooting.
Since all our adapters are fully manual, you need to change your camera settings to manual before you start shooting. This is because a lens adapter doesn't enable electronic communication to pass from the lens to the camera. You need to manually set your exposure and focus. If your lens does not have a manual aperture control ring, it will stop down to its smallest f-stop by default.
When should I use a lens mount adapter?
Whenever you want to use a different make of lens with your camera body.
Because you need to use your camera in full manual mode, you may need to familiarise yourself with this before shooting. You'll soon work out which lenses you enjoy using with your camera. Analogue lenses can provide professional quality glass at a fraction of the cost of modern lenses so lens adapters can help you shoot with better lenses for less.
Your Cart (0)
Your cart is currently empty.
You might also like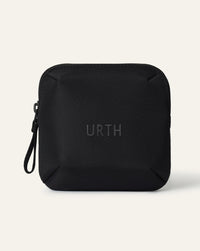 Glass Cleaning Kit
Our consciously designed Glass Cleaning Kit gives you all the